The annual CSAG Winter School marks an exciting time for CSAG staff, affiliates and colleagues. Personally, being involved in developing course content, facilitation, logistics, participating (to some extent) in the week long course and engaging with participants, the whole process was equally exciting, educational and informative. For myself and many others, this year was particularly exciting as many of us came from a week of engaging with content and people from across the globe in the climate change adaptation arena at the Adaptation Futures 2018 Conference. Learning about the challenges and opportunities associated with climate change adaptation, followed by a challenging week of helping to coordinate and prepare course content for yet another successful CSAG Winter School course was a busy but inspiring process.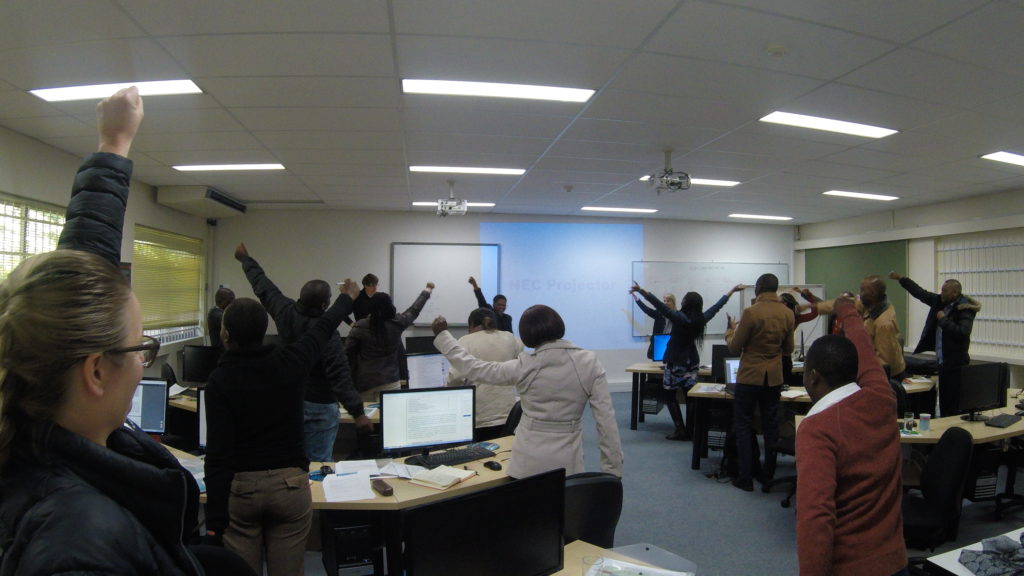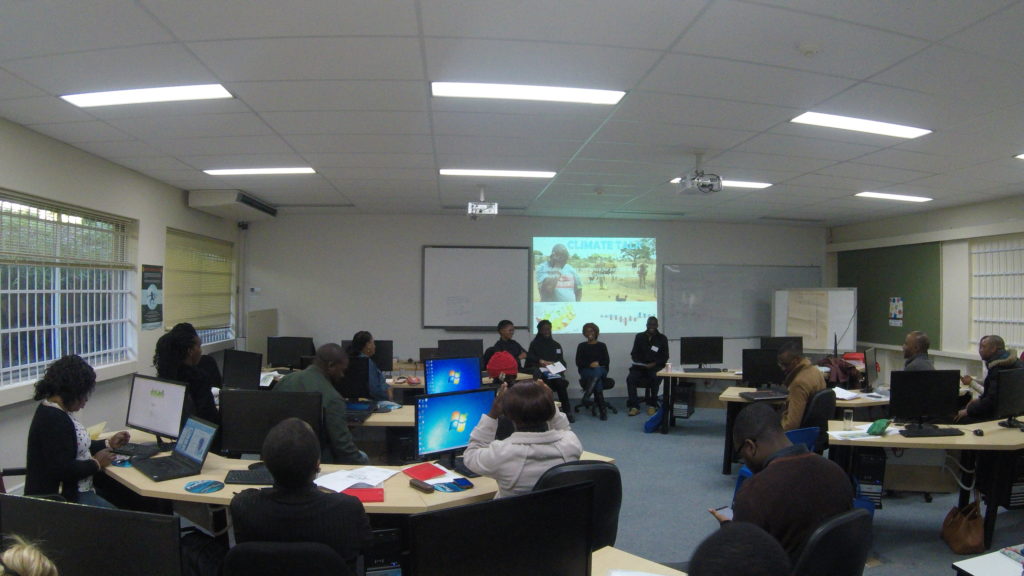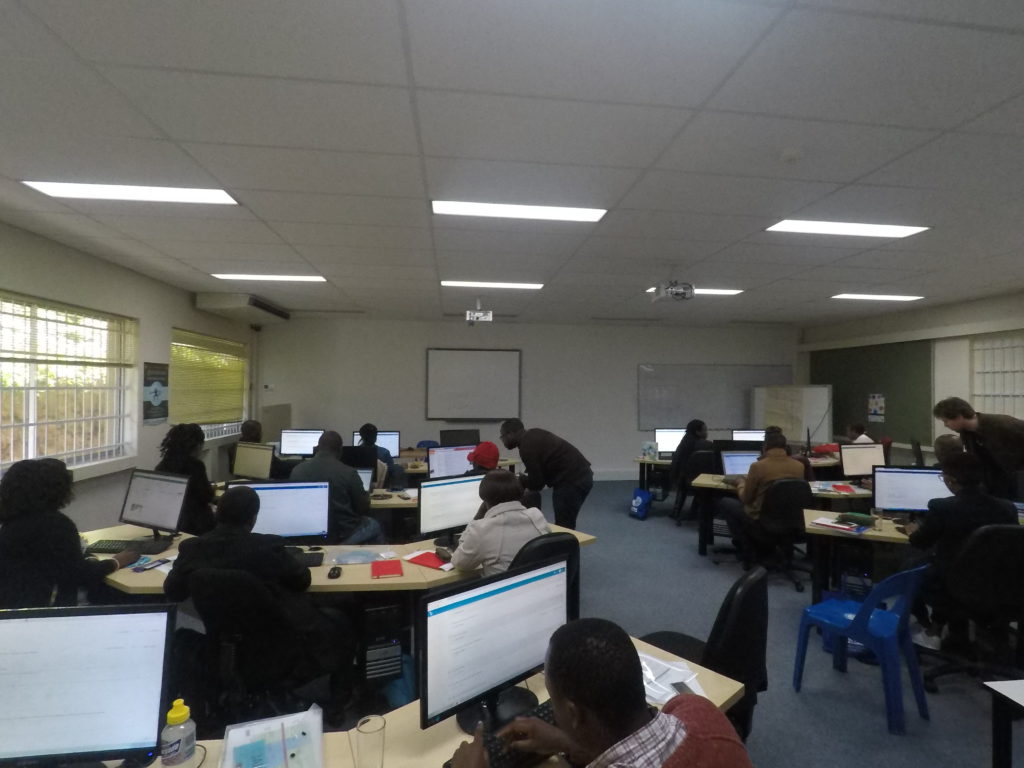 CSAG Winter School is unique in its approach, programme structure and course content. Each year the Winter School programme is updated to incorporate learnings from previous years as well as experiences from the FRACTAL project. The programme targets some of the key climate change adaptation challenges associated with the science-policy-planning interface. It aims at providing a holistic view to address some of these challenges through a series of interactive learning sessions, games and challenging participants to apply their skills, knowledge and learnings through case study activities. The idea is that the programme flow and content be structured in such a way that will enable participants to critically think about what climate vulnerability, risk, impacts and adaptation means in different contexts; what processes are needed to enable integration of a climate lens into planning; strengths and weaknesses of different assessment approaches and how to enable adaptation action. The focused case studies act as a driver for this learning process to take traction. It provides an understanding of how adaptation projects and policies are being carried out along with an understanding of how to use climate information and data to inform these processes.
It is critical to understand that climate change cannot be regarded as an isolated environmental component. CSAG Winter School enables participants to recognise that climate change has multiple drivers and understanding context specific vulnerabilities to climate variability and change requires communication and collaboration across sectors, disciplines and knowledge groups. Hence, diversity was an important consideration in terms of selecting participants as well as the selection of facilitators both from within CSAG and externally. This year's external facilitators included Helen Davies (Chief Director: Green Economy – Western Cape Government) who expressed the dynamics of decision making from the perspective of the recent Western Cape drought. Additionally, Jessica Kavonic (Professional Officer: Climate change adaptation and biodiversity, ICLEI Africa) provided insight into adaptation options in action across Africa. Taking in all the facilitator's presentations and mixed modes of teaching, participants applied the knowledge gained into their group case study work. Case study groups allowed participants to be strategically grouped to ensure a mix of expertise, personalities and backgrounds. It further provided opportunities for groups to be creative in their approach and delivery of the final task output. In general, Winter School encouraged the development of a sort of community of practice, where participants and facilitators could (and can continue to) network and feel free to share knowledge, learnings and ideas as well as discuss topics of interest.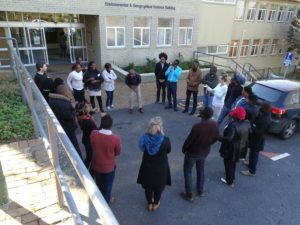 The following views expressed by this year's participants best articulate what this blog intends to express: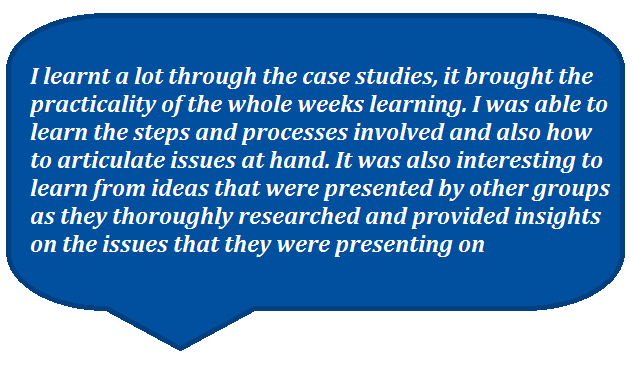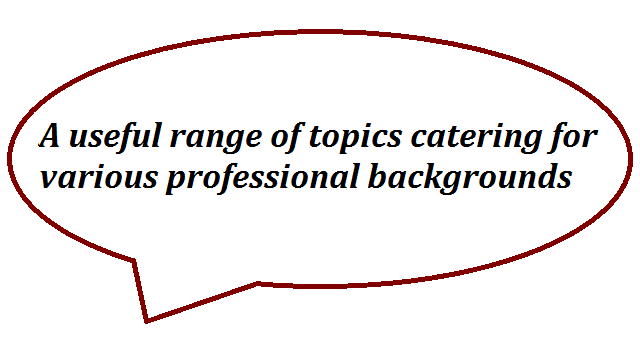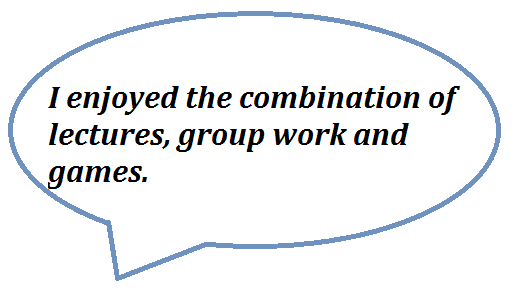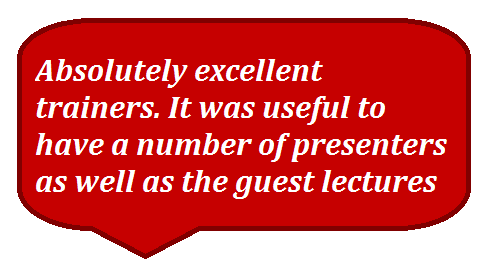 That being said and having participants respond to the week long course saying, "I have acquired so much knowledge and definitely this will shift my approach in my work as I know more now about Climate Change." brings a lot of meaning to our efforts. The intent to take lessons learnt to their workplace brings justice to the course.
Be sure not to miss application dates for next year's CSAG Winter School. Visit the Climate Systems Analysis Group website for more climate related information and feel free to contact us.