Yesterday we announced the CSAG Joe Blogs Award for 2015. With another year of intriguing blogs behind us and new 2016 blogs already on the website, it was an exciting morning for all at CSAG to hear who would be the 3rd victor to lift the prestigious award. The "Academy of the Blog" were tasked to select their top 3 favourite blog posts for the year.
For 2015 there were three strong finalists so a 'Joe Blogs special mention" was announce including (and in no particular order):
Well done to Katinka and Claire!
So Without further ado the winner of the 2015 CSAG Joe Blogs Award is…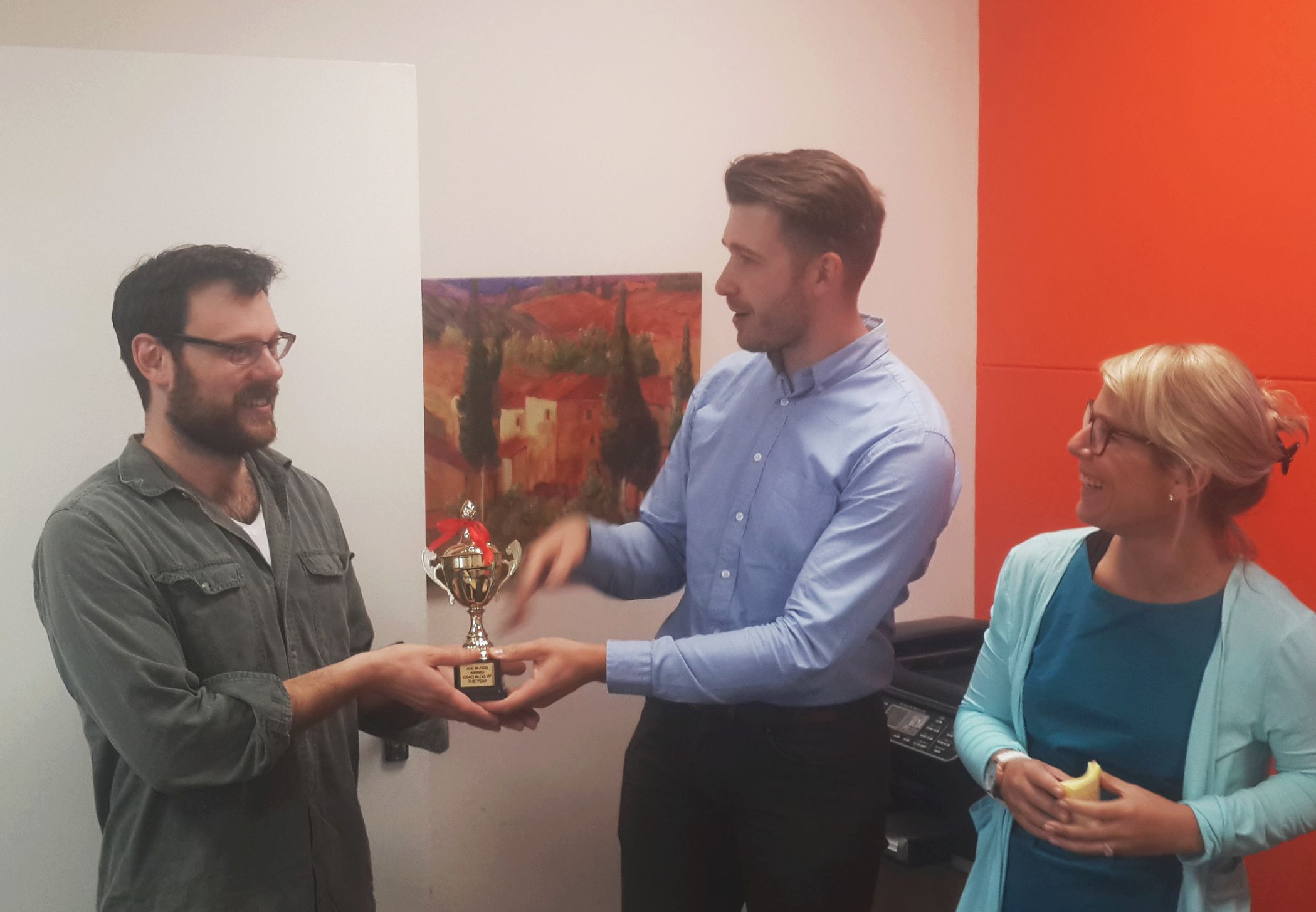 …Tristan Hauser for his blog Uncertain Landscapes
Well done Tristan! I A brilliant piece of writing with your personal touch with the graphics created and the linked video.
Last years winner Alex Shabala came in to CSAG especially to hand over the award and congratulate Tristan.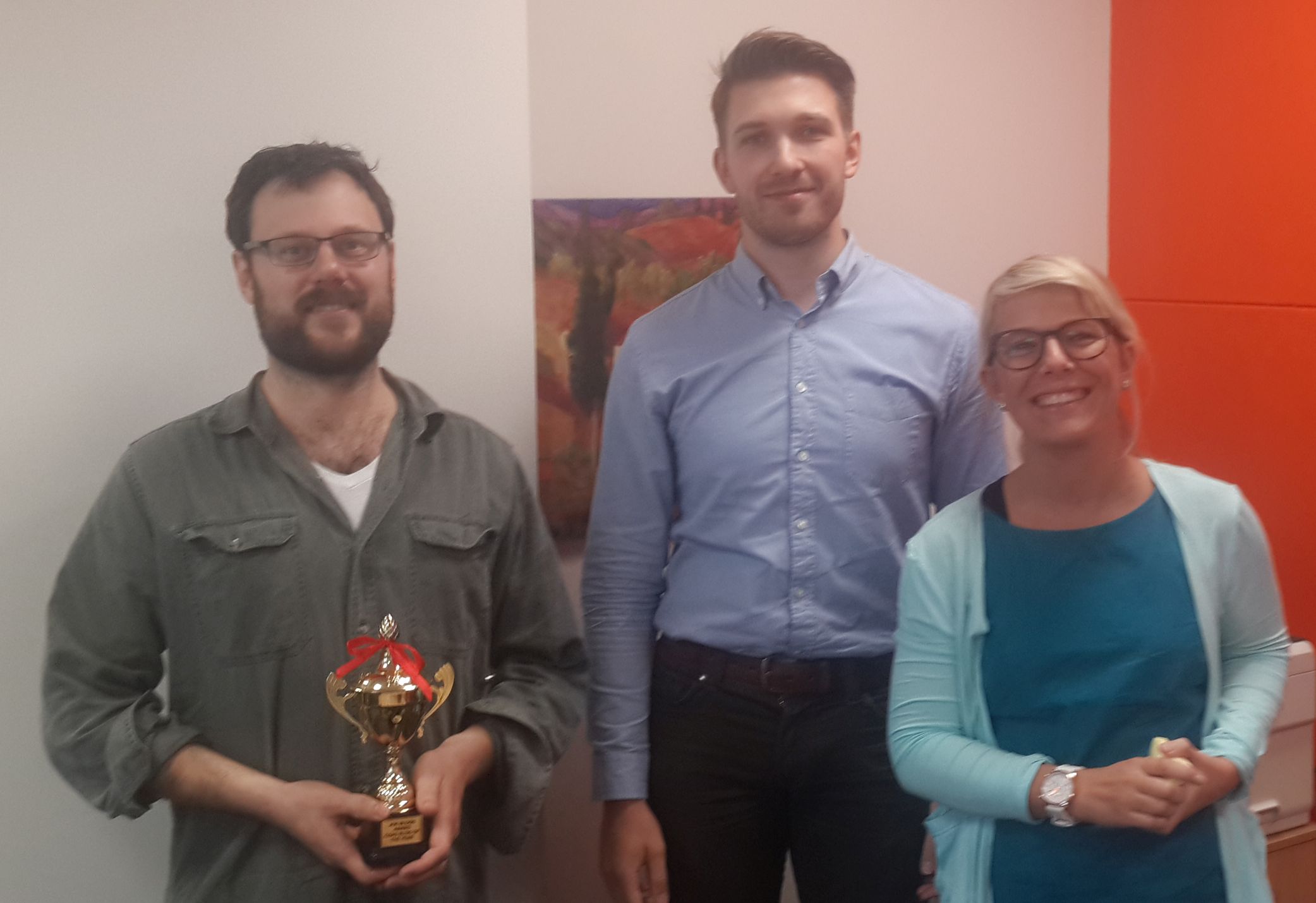 CSAG looks forward to another year of brilliant thought-provoking blogs for 2016.
So to all our CSAG Friends/ Colleagues keep checking our new CSAG blogs here and have a look to see which your favourite will be for 2016.