On the 27th July 2017 CSAG celebrated our 25 Year anniversary and officially launched as a University of Cape Town Research Centre. Over a relaxed breakfast event we were joined by a large number of our CSAG colleagues, affiliates and friends.  Special attendees and guest speakers included Professor Anton le Roex (Dean of UCT Science Faculty), Dr. Marilet Sienaert (UCT Director of Research), Dr. Sepo Hachigonta (NRF Director of International Relations and Cooperation) and Prof. Coleen Vogel (Global Change Institute, University of Witwatersrand).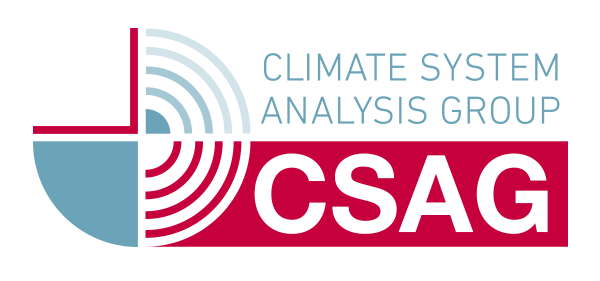 On the day we were also very excited to launch our newly redesigned logo. Let us know what you think?
The launch event was an opportunity to reflect on who we are (its complicated), how we got here (through a succession of big steps), and our clear vision to push forward the research frontiers of climate science for society and to address the knowledge needs of Africa.  While holding to that vision, our history is organic with a flexibility to respond to the rapidly evolving context of development in Africa under an increasing pressure from climate change.  Perhaps most remarkable is how we are flavored by individuals from a rich spectrum of disciplinary backgrounds, yet share a common motivation of inquisitiveness and a desire to contribute to Africa and engage in the intersection of climate science and society.
For those not well aware of CSAG the event was also an opportunity to encapsulate the core characteristics.  The clinical facts are that we are hosted by the Environmental and Geographical Sciences department and currently comprise a core of 11 full time researchers supported by 2 administrators and 3 IT staff.  Beyond this we have a large family of affiliates and collaborative partners from around the world, as well a rolling group of post-graduate students.   We host the SA Research Chair in Climate Change, and CSAG members fill leadership roles in multiple national, regional, and international organizations.
However, these facts aside, our activities are a far better measure of our identity.  The research is firmly rooted in the physical climate system, with a special emphasis on regional climate change and variability and a focus on understanding the implications of climate for society.  Yet we maintain deliberate fuzzy boundaries.  We recognize the necessity of being closely engaged with users of climate information in order to understand, inform and steer our research so as to construct targeted research outputs and optimally communicate information of relevance to societal decisions and policy.  For this purpose CSAG also pro-actively develops and engages with a range of societal linkages: climate services; workshops and capacity development events; and research on the principles and practice of translating science into society.  With these and additional activities we contribute to developing institutional capacity in Africa through strong partnerships, and have the support of the world's leading agencies supporting climate science.
Perhaps most indicative of CSAG's culture is that we structured our launch event around a panel presentation and group discussions on the question "What is the role of African climate research in furthering transformation and development?", and then live-tweeted the group responses to the panels perspectives.  This caused so much discussion among the attendees that we had to cut short the group activities!
Thank you to everyone who joined us to celebrate, we look forward to all future collaborations, partnerships and research endeavors. Below are a collection of images (by our very own Izidine Pinto) from the launch event … you may recognize some key faces, perhaps even your own!
And in closing, if you have a question about climate, we're interested!